Let us handle the cleaning. Cleaning won't kill you, but why take the chance. Easily book your cleaning at ValetMaids.com or by calling 214-438-4804. Valet Maids is a Dallas maid service that gives you your time back for the things that you enjoy.
Valet Maids makes cleaning your house so much easier – because you don't have to do any of it! Let us help! We are a residential cleaning service based in Dallas, TX. Our experienced, background-checked house cleaners will clean your home from top to bottom. From the upstairs bedroom to the downstairs bathroom, we rely on our quality equipment and attention to detail to give your home a shine as you've never seen.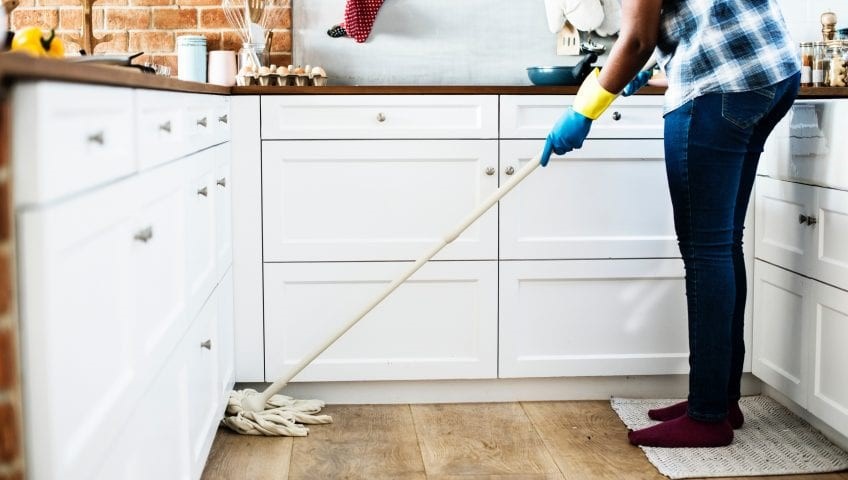 Why hire a cleaning service?
You should hire a cleaning service because doing so will literally improve your life. No, we're not joking. The average person in the US spends about 14 hours a week keeping their home clean, as well as more than $500 annually on cleaning products.
This is a massive drain on your energy and leisure time. Instead of enjoying yourself with your friends and family or treating yourself to a nice present at North Park, you're spending the equivalent of a part-time job at home, dusting, and scrubbing.
By having the experts do it instead, you'll get all that time and energy back. What's more, you'll also have a home that's cleaned to the highest standards using modern household supplies that have been approved by trusted organizations such as the American Cleaning Institute.