So, you have come to the conclusion that you want to have a clean home but don't want to do all of the cleaning yourself. Or, you have just moved to a new city and are having a difficult time finding a new cleaning company. Word of mouth can be ok, but there are other things that you should look for in a cleaning company as well.
1. You want to make sure that they are insured.
This is where relying on word of mouth has a downfall. Sure, a specific person may have been cleaning your neighbor's home for as long as they can remember, but that doesn't protect you at all. You'll want to make sure that the cleaning company that you use carries insurance. This protects both you and the company from wrongdoing and should be one of the first questions that you ask before hiring someone.
2. You'll want to make sure that a background check has been done.
Who are you letting into your home? This is something that you will definitely want to find out. This is a simple steps than many companies do not want to do. In an effort to hire as many people as possible, they will not run a background check on potential cleaners. Background checks include identity checks, criminal records searches, motor vehicle records and other important details that you will want to know about someone who you are inviting into your home.
3. Check out their online reviews.
There are, what seems like, a million different places to check for online reviews. You can check Yelp, Google, or other referral sources. Make sure to read the reviews and not just go by the star ratings. We all know that some people do not leave fair reviews and cause good companies to suffer. Since there are so many review sites these days, don't expect a company to have a review on every site, but they should have at least a few out there.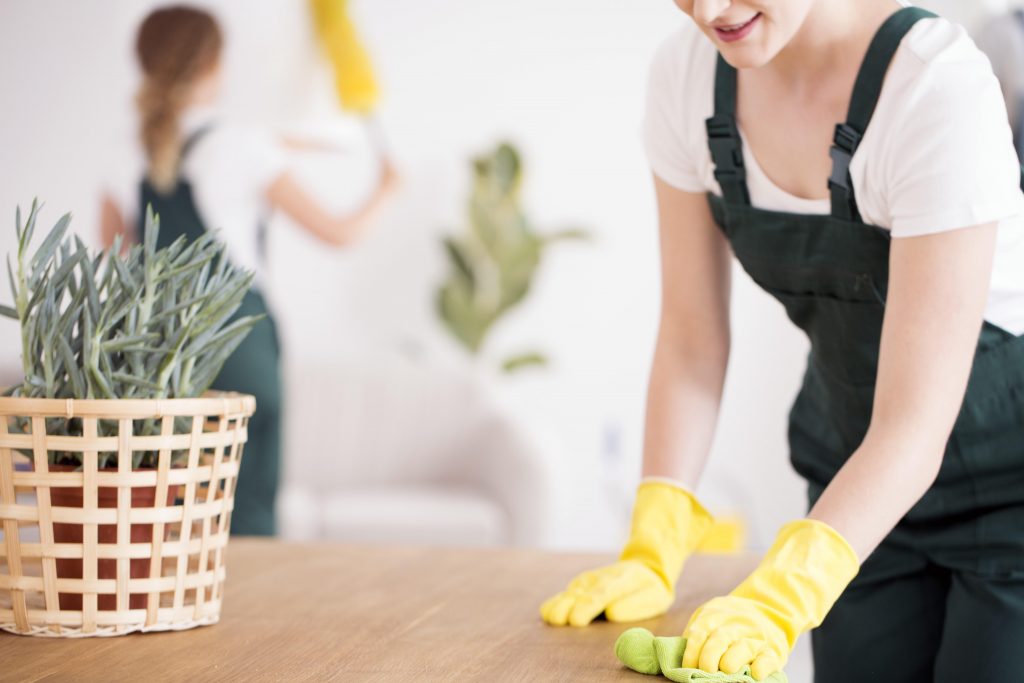 4. Look for how easy it is to book an appointment.
Some cleaning companies make it incredibly difficult to book. For some companies, the only way to get an estimate is to call and others require coming out for a consultation as well. This can be time consuming and unnecessary. Look for a company where you can easily book, cancel, and change appointments.
5. Make sure they service your area.
Not all cleaners will go to all places. Some will cover an entire metro area, while others will only cover specific neighborhoods. Additionally, some franchise cleaning companies have specific territories and you are only able to have a cleaning done by the specific franchisee in your neighborhood. This could add additional headache when trying to book, so make sure you are calling the right location.
A good cleaning company can be difficult to find in your area. However, one you find one be sure and spread the word! It is also a good idea to check and see if the have a referral program. Some cleaning companies give you a discount when you refer your friends. That makes it a win-win-win!