You don't want to be the messy roommate or the kind of person who can't invite people into their apartment because you have so much stuff lying everywhere and can't keep their apartment clean. Your Dallas apartment cleaning doesn't have to be hard.
Here are 5 Tips to make your Dallas apartment cleaning a breeze:
TIP 1: INVEST IN STORAGE SPACES
Do you have more stuff than you think you can handle? Are 80% of those things not being used and are collecting dust in your apartment? Then you need to really invest in getting whether a separate storage facility or a very organized storage system in your apartment.
There are a lot of types of furniture with tons of clever storage spaces that you can purchase in your local Home Depot or Ikea, just ask for help in installing and building them then you're good to go. Some of the things that you need more storage for are your clothes, winter apparel and gears, sports gear, pantry items, and your little trinkets. Properly storing these things will really help you save up more walking space in your apartment and you'll see the difference once all things are in their own storage.
One cool thing about investing in a unique storage system is that you'll find out that there are a lot of areas you can hide them without really compromising on interior design. Like hideaway pantry cabinets that you can pull out from the side of your fridge using that little gap between your countertop and fridge. It's those little ideas that make it more interesting and make you want to hide away everything now.
When you're a little sentimental and can't get rid of some of your most memorable stuff, all you have to do is store them efficiently. Use stackable storage bins and label them accordingly, you can just store them at the back of your closet, under your bed, or in your basement so that they're stacked away. Make sure the things you put in these storage boxes are things you don't need every day. All throughout your apartment, you could have your furniture designed with hidden features such as clever cupboard storage for your pantry.
TIP 2: KEEP YOUR SINK AND COUNTER TOPS CLUTTER-FREE
The most used area in the apartment is probably your kitchen, it's where you prepare and cook your food and sometimes eat as well (that's if you live alone). It's also the part of the house that gets dirty every time ad it could build up molds and bacteria when left unclean. You just really have to bear in mind that things don't clean up after themselves, you have to do a little dirty work. But it won't be such a huge workload if you do it religiously and make it a routine.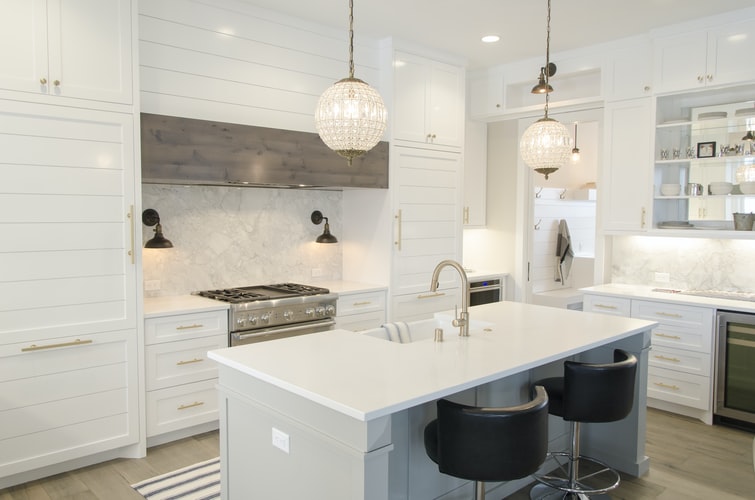 You just have to keep your sinks and countertops clutter-free, period. If it means for you to clean as you go then do it. It'll only take about 10 minutes of your time to clear your table and put the dishes in the dishwasher. That's how simple it is to avoid a mountain of dishes piling up in your sink until it stinks.
Declutter
If you've stored away all your memorabilia and you still have a lot of clutter in your apartment, then it's time to declutter! Take some time to rummage through your items and create boxes labeled to — Throw, Donate and Sell. You might end up with a couple of bucks after selling some of your pre-loved items and keep your apartment clean at the same time.
Decluttering might just be as therapeutic as you expect it to be, you just have to learn how to let go and not hoard off little things that might just create clutter in your apartment. It will make your space more open and clean, minimizes your maintenance, and make your Dallas apartment cleaning much easier.
Practice Clutter Prevention to Keep Your Apartment Clean
Practice what you "recently" preached! When you've already started decluttering your apartment, you should keep it up, even if it means you have to do it on a regular basis. You need to make this a routine to avoid any messes happening all over again. Here are some preventive measures:
Don't make impulse purchases. Have the time to go shopping? You don't have to fill your cart and basket with stuff you don't need. Control yourself and ask if do you have space for it in your apartment and do you really (we mean really) need it. You should have to fight your urge to buy things you don't need.
Sort your things accordingly and keep your labeled boxes in place or possible items you need to store away. Just bear in mind you need a minimalist home and it means keeping your stuff in stowed away.
TIP 3: MAKE YOUR BED, EVERYDAY
When you wake up every day, you have to make your bed as your mom always tells you to do to keep your apartment clean. Even if it's not as snug and perfect, just arrange your pillow, fold your blanket and tidy up your sheets, that would really ease your day and remove an eyesore. it just has to look arranged, that's it. But if you have ample time, then make it a habit to really "make" your bed every time you wake up, it's a great day starter.
You need to start it right and when you go back to your bedroom at night after a day's hard work— you'll appreciate lying down in a perfectly made bed and you'll sleep like a baby instantly. You also have to change your sheets once in a while, pop them in your laundry and get your extra fresh sheets then you're good to go.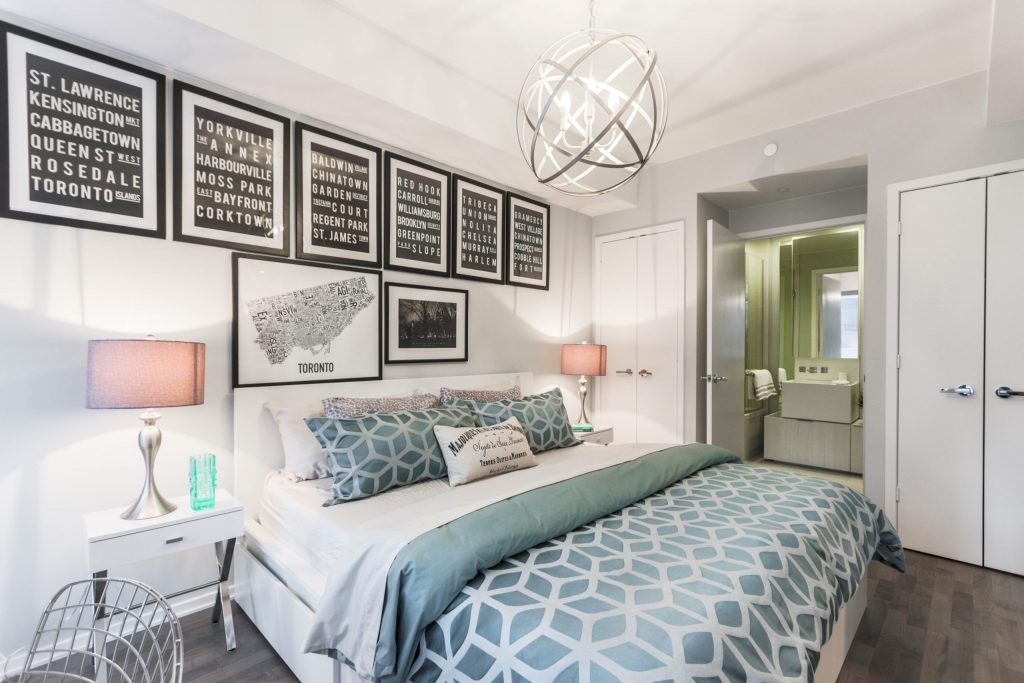 TIP 4: EVERYTHING SHOULD HAVE IT'S PLACE
Even the littlest thing in your home should always have its own place. You should consider this every time you come back home after work and figure out where to put your keys, wallet, bag, coat then when you go to the bedroom, where do you put the clothes you wore, down to the spoon and fork you used when eating. It is important so that you'll know where to find these items and where to lead your visitor if you have one.
TIP 5: HIRE A PROFESSIONAL CLEANER
When all other tips don't work for you, it's not bad to ask for a little help and pay extra bucks for it— hire a professional cleaning service provider and you won't have to worry about the cleanliness of your homes. They bring their own cleaning materials and they are usually flexible in their schedules, so whatever works for you they will cater to it. Most services also do deep cleaning, so they'll leave you with your home good as new. There is no need to handle your Dallas apartment cleaning yourself.
These are just a few tips on making your apartments clean and pristine, there are more of these but these are the top five that you can definitely do.
Bonus Cleaning Tips
CLEAN AS YOU GO
You should start with yourself, every time you do something or even after you eat you should make it a point to always clean up after yourself. Do you have a small working kitchen? You should make sure your dishwasher or sink is clear before you start cooking and wash those dirty dishes as you cook. This way, you don't get to end up with a mountainous amount of dishes lurking around your countertops, you'll just have to clean up the ones you used when eating.
Now, lets' move from the living room, then to the bedroom when you cap the night? Arrange and fluff those pillows in your sofa, use a coaster for your coffee table when you drink, and place things back where they belong after every use. When you wake up, you'll be at ease that you left everything organized the night before and you could start your day fresh.
FREE UP 5 MINUTES OF YOUR DAY
5 minutes might be a short time but it really helps in your day-to-day Dallas apartment cleaning. When you have time to check your social media, walk around your house and tidy little bits of garbage and knick-knacks. While watching your favorite show, you can simultaneously fold your laundry or keep your towels and dirty clothes to where they're supposed to be.
Just spend that 5 minutes of your free time going around all corners of your apartment for a spot check, just do things that are within your seeing level, when you see it— arrange or clean it. It goes back to rule one, clean as you go!
SCHEDULE A CLEANING DAY EVERY WEEK
Use your rest day from work to designate as your "cleaning day," you have to be invested in it and be able to put it in your calendar or list of things to do to keep your apartment clean. Whether it's on a weekend or a weekday off, your apartment just needs at least 3 hours of your time for that day to clean up as much as you can. You can sweep off your floor, clean up and organize your fridge, re-arrange your bedroom and your closet.
There are many things that you need to consider and do but you just think of it as what you would like the result to be. Try zoning and doing one area at a time, you won't realize is that you're almost done with everything and you've covered all your bases already.
When you have been living alone or with friends, being in an apartment gives you that sense of independence. Away from the warm welcome of your hometown, from your family who cooks you breakfast, away from your comfort zone— that's a lot to take in but you got to do what a young person in their 20s would do (and probably until your 30s).
Apartment living is initially a challenge, you are bound to limited floor space and you get what you get, you can't really renovate and change the apartment layout to your liking since you're only renting the space. You have to follow the rules of your landlord and your neighbors are just one wall away from you, but ultimately you get used to the idea of it and the current challenge you're struggling with now is how to keep your living space in top shape and how to stay tidy.
DALLAS APARTMENT CLEANING
If your apartment is too much for you to handle, you could also ask for help and call a cleaning service provider to keep your apartment clean. They have cleaners with flexible schedules that match yours and you could just let them know what areas of the house you need help with. They could also do the deep cleaning for you if you could only use a day on your month to keep your apartment spotless.
With deep cleaning, they could cover your carpets, upholstery, and even your mattresses. Most of these cleaning services have reliable and professional cleaners, so if you need to go out and take care of some errands like your laundry, you could leave them in your apartment and they'll do the rest of the job for you.
Valet Maids is a Dallas maid company that gives you your time back to do the things you enjoy. Book by calling 214-438-4804 or by booking online at ValetMaids.com.