According to real estate statistics, 20% of the world's population is always on the move. They are moving because they found a better job, want to be with their loved ones, want to start a new adventure, etc. The reasons why one may want to move are endless, but one thing all those who are moving out have in common is cleaning. Yes, if you're going to get your precious deposit back, the home you are leaving must be in impeccable condition. But, you already know that. After all, that is why you are here reading this article. You are in the right place as we have prepared a thorough move-out cleaning checklist for getting your deposit back. So, without further ado, here is what you need to clean and how to clean it to satisfy your landlord.
First, Declutter!
Any cleaning checklist for getting your deposit back will tell you the same thing – before you start cleaning, be sure to declutter. This is something you must do before hiring move-out cleaners, too. That is, it's something to do if you decide to let somebody else handle this cleaning process. Decluttering is necessary for many reasons. But, when it comes to cleaning, it is important for one reason only – to make it easier. Just think about how easier cleaning would be if the home were almost empty – there will be no obstacles to prolonging your cleaning time. Moreover, after decluttering, there will be fewer items to clean. So, start decluttering. Get rid (sell, donate, throw away) of the things you no longer need and pack up the items you do. You will thank us later!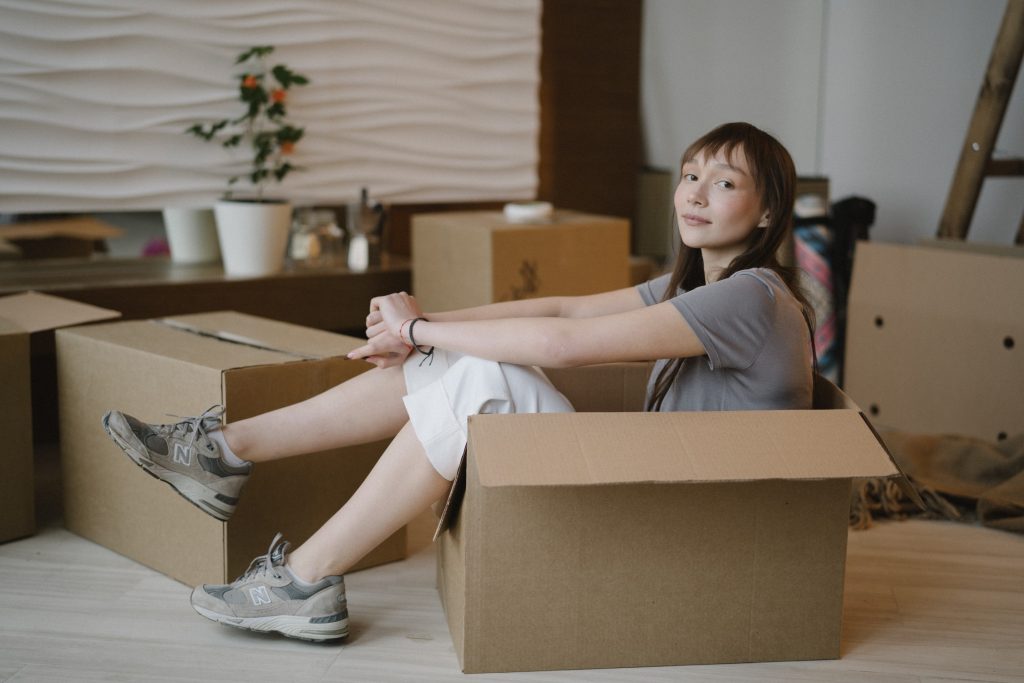 Buy the Proper Cleaning Products 
Go shopping once your home is clutter-free and preferably free of the items you plan to move with you. But, don't buy more stuff – purchase cleaning supplies. For getting your deposit back, you will need some strong chemicals.
Here's your cleaning supplies shopping list:
Glass cleaner
Multi-purpose cleaner
Floor cleaner
Toilet cleaner
Disinfectant
Degreaser
Oven cleaner
De –scaler
Furniture polish
These products will be more than enough for you to clean your entire home. You will even have a lot left. Be careful about that – cleaning products and chemicals should not be packed and relocated! If something gets spilled, your entire moving truck might get compromised. This is something movers from Evolution Moving Company DFW will warn you about when they see you working on your move-out cleaning checklist to get your deposit back. 
Moreover, before you pack your cleaning supplies and let the same movers place them in a moving truck, be sure to have these by your side:
Vacuum
Broom and dustpan
Mop and bucket
Sponges and microfiber cloths
Old towels
Caddy for carrying all the cleaning products and supplies
Clean the Kitchen Thoroughly
The first thing you will read on any checklist related to cleaning when moving out is to clean is the kitchen. This will be the hardest and the most time-consuming place to clean. But, look on the bright side – once you are done with it, you will be left with only minor cleaning tasks.
So, take a deep breath, bring all your cleaning products and supplies to your kitchen, and start cleaning. First, take everything from your cabinets and your pantry and wipe the inside with an all-purpose cleaner. Then, move on to cleaning the fridge, oven, and stove – these appliances have different kinds of dirt on them, so use specialized cleaning solutions for each of them. Finally, wipe the exterior of your cabinet doors, your countertop, and your island.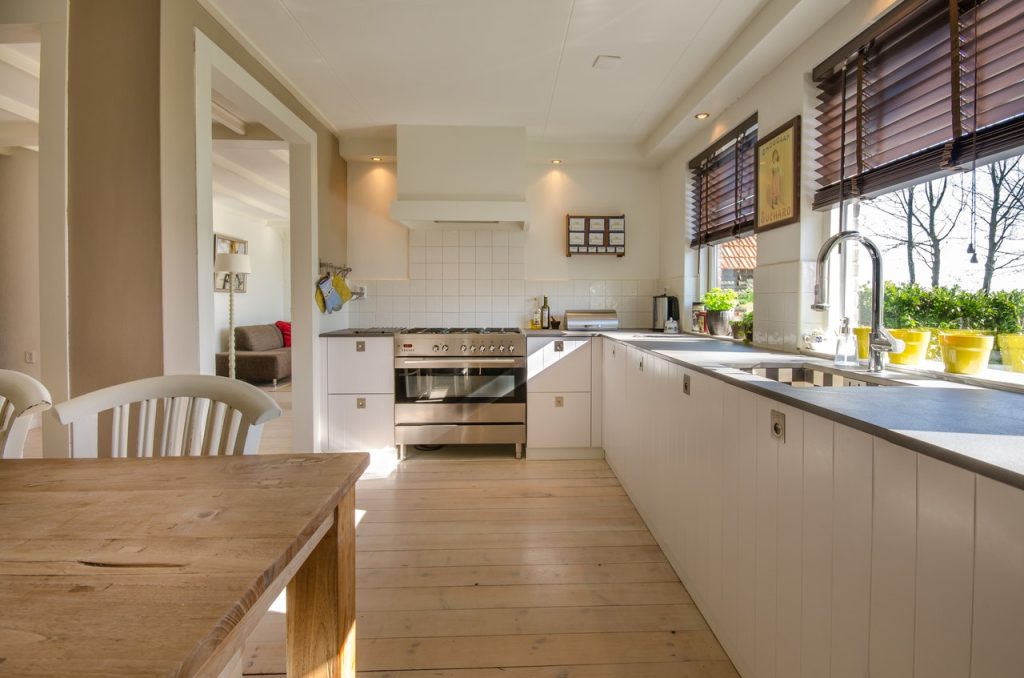 Then, Clean the Bathroom
This may be the one area in a home that almost everybody hates cleaning. But, again, look on the bright side – it is also the smallest area. So, you will be done with it quickly. The first thing you should do is empty the cabinets or any storage you have in your bathroom. Take everything out and preferably put it into boxes and bins you plan on taking with you.
However, be careful – some bath products should not be relocated. Thus, if you know that you will be moving in or out of Dallas, be sure to use up all the items that can easily spill before you hire the right team for the job and have them pack up your belongings. There's no reason to pay for local Dallas movers only to have them relocate insignificant items.
Then, use the strongest chemicals you have to clean the toilet, shower, and sink. Don't forget to wipe the mirror, and of course, brush the tiles and grout. Do this, and your landlord will be more than happy.
Vacuum and Mop Everywhere
Another thing all cleaning checklists for getting your deposit back have in common is vacuuming and mopping parts. These two are simply a must. Moreover, these two are something you should leave for your moving day. There is no point in vacuuming and mopping before that because you and your movers are bound to make a huge mess at a certain point. So, let your move finish, and once all the boxes and furniture are out, bring in the vacuum and mop. 
Also, if the furniture you are using is the landlord's, don't forget to clean it. Of course, you can always hire professional cleaners in your area to get the job done. But, in most cases, all you need to do is vacuum the upholstery and wipe the dust from the hard surfaces.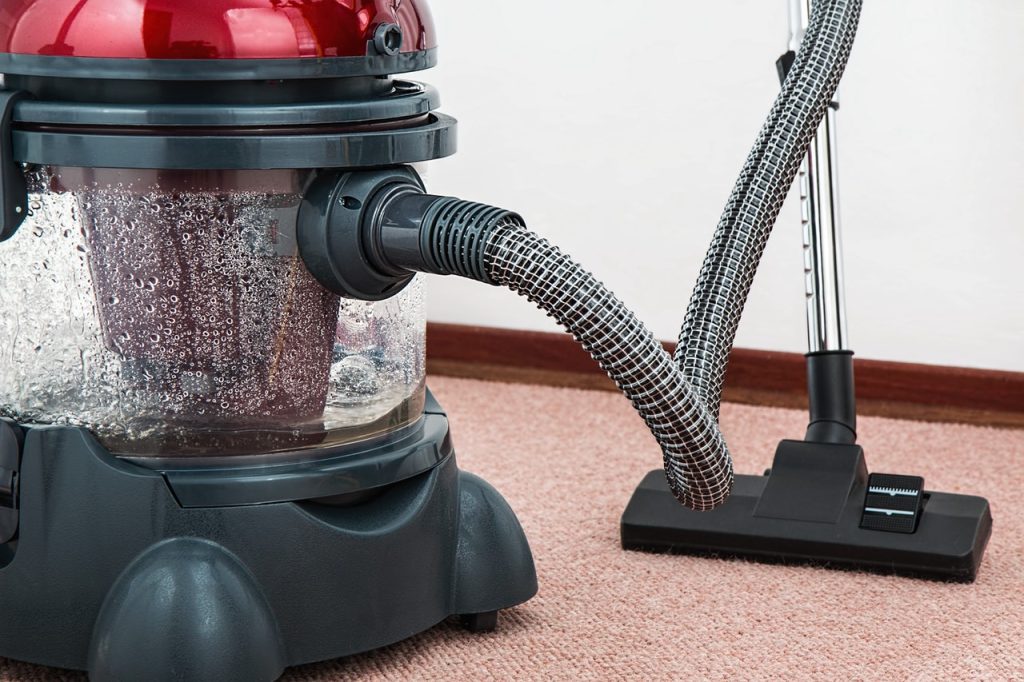 Leave Dusting for Last
The last thing on our move-out cleaning checklist for getting your deposit back is dusting. Just like vacuuming and mopping, this is another thing you should do once everything is out of the house. When packing and moving your items, and even when cleaning, dust will fall everywhere. So, before your landlord comes to check out the property, get that microfiber cloth and that multi-purpose cleaner and wipe everything. Use something with a lovely scent to make the whole home smell nice, too – this is always a plus with landlords!